I got started in this industry quite by accident. In the summer of 2008, I found myself dating online and it was a hilarious and horrifying experience. I began documenting my experiences online at DateWrecks.com (now offline) and, what began as a simple online diary turned into a self-propelled machine. At it's peak, Date Wrecks had over 70,000 unique users visiting everyday with over 250,000 daily page loads. Through that process, I learned how to blog using WordPress and I learned how to cultivate a community using Facebook Pages.
In late 2010, I met Hollis Gillespie when I took her incredible blogging workshop at The Shocking Real Life Writing Academy in Atlanta. Shortly afterward, she asked me to teach a workshop on managing a Facebook Page. The rest, as they say, is history.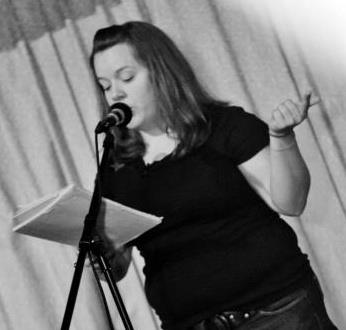 During this timeframe, I was able to be a part of the team that got WRITE CLUB Atlanta started and really got to dig in to my passion for writing. Later on down own the road, I'd be on the team to produce WRITE CLUB Athens and coordinate the first ever Junior WRITE CLUB Summer Camp.
After six years working as a graphic designer in my father's print shop, I finally quit my day job to pursue my passion of self-employment in September of 2011. I spent about two years teaching workshops and hosting webinars on a regular basis and it was through this process that I was able to develop my unique offering, Do The Damn Thing. Shortly after that, I moved to Athens and got married.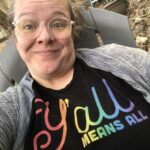 In 2015, Charlie was born and having an infant and working from home just wasn't something I could do anymore, so I closed up Imaj Works and went on to teach Montessori School until 2020 at various local schools here in Athens. I left teaching during the pandemic and began doing community organizing around workers rights and public education. I've spent the last few years working with a local nonprofit that focused on labor issues and economic justice.
I am happily married to Colin and we live in Athens, Georgia with our sons, Harrison and Charlie.
---
I have two resumes you're welcome to take a peek at. The short resume is the one that I use in my professional capacity as a community organizer and in labor justice spaces. The long one has my job history and a more detailed view of my experiences.